Alumni-CHAU Hei Lam, Helen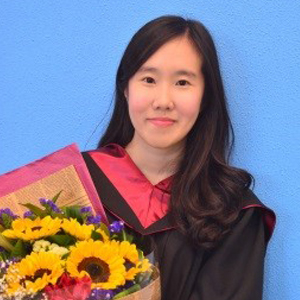 CHAU Hei Lam, Helen
Subtitle Editor
BTB Graduate of 2016
Having graduated with a bachelor's degree in Translation with Business (Honours) in 2016 from HSMC, I am now working as a Subtitle Editor in SDI Media and studying MA in Translation in the Chinese University of Hong Kong. The 4 years' university life was one of the most marvelous periods of my life.
While studying in HSMC, I was given a chance to be the translator and transcriptionist for a research project in 2013 and 2014. I wanted to apply my knowledge learnt in class and train myself in different aspects. In the year of 2015-2016, I participated in a project called "A Practical Handbook to Hong Kong IPOs 2016" as a digital content specialist for producing bilingual subtitles for videos about the overview of each chapter.
In the last semester before graduation, I worked as a full-time Quality Control Executive in Alpha Financial Press Limited. I experienced the peak season in the financial industry and worked 12 hours a day. This experience has allowed me to realize that I have much greater interest in subtitling than other fields in the translation industry.
Subsequently, I joined SDI Media as a Subtitle Editor. The experience in IPO digital content and that I have acquired in HSMC has well equipped me with the necessary basic knowledge of and techniques in subtitling. At work, I use Global Titling System for daily operations such as subtitling documentaries for Discovery Channel, dramas for LeTV and One TV, variety shows for Viu TV, and The Oscars 2017 for TVB.
Among all the tasks I have encountered so far, the most challenging and interesting is movie subtitling. I got a chance to edit parts of the subtitles of Arrival and Underworld: Blood Wars. I was then given a chance to edit the subtitles of the whole movie of Resident Evil: The Final Chapter. Watching my edited subtitles in the cinema was something I had never thought of, and it was the exact moment that made me decide to develop my career in the subtitling industry.
To further develop my professionalism and enhance my knowledge in this aspect, I started taking a part-time master's degree to study bilingual editing skills right after graduating from my bachelor's degree. I hope all BTB fellows can mix business with pleasure.