Alumni-CHENG Mei Kwan, Jess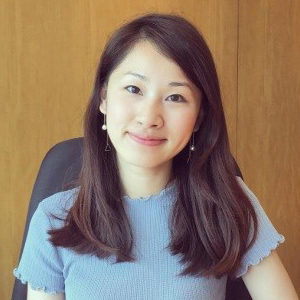 CHENG Mei Kwan, Jess
BTB Graduate of 2014
Jess attended Hang Seng Management College (HSMC) from 2010 to 2014 and earned a bachelor's degree in Translation with Business with Upper Second-Class Honours and a Distinguished Award. In 2016, she also earned an MA degree in Language and Law with distinction from the City University of Hong Kong.
Jess started off as a freelance translator and a simultaneous interpreter during her undergraduate studies at HSMC, where she acted as a student interpreter and gained relevant exposure at Nobel laureate Gao Xingjian's "Of Mountains and Seas: A Tragicomedy of Gods" forum at the Hong Kong Art Festival in 2012. Subsequently throughout her degree education, Jess worked for a number of multinational corporations as a translator and simultaneous interpreter on a project basis. In 2013, she translated a book for a French contemporary artist as part of her internship. The book was later launched in New York, Lyon, London and Hong Kong.
In early 2014, Jess was hired by a NASDAQ-listed company, first as a translator and later as a paralegal, to engage in multiple financial regulatory investigations, from which she began to develop interest in the legal sector. It is also the year that she commenced her legal career alongside completing her undergraduate degree. In order to sustain professional development, immediately after graduating with her bachelor's degree, she pursued a 2-year part-time master's degree and eventually completed it at the age of 24. Since mid-2015, Jess has been working for a global investment firm as a paralegal, providing in-house legal support for the firm in Asia ex-Japan.
Besides her academic and career development, Jess also contributes to society with her language skills acquired from her studies. She has helped with the translation of the materials used for an art programme for children with rare diseases and special needs. Since 2013, Jess has been supporting the relief work of the international humanitarian organisation Médecins Sans Frontières.