Alumni-LEE Tsz Yan, Latetia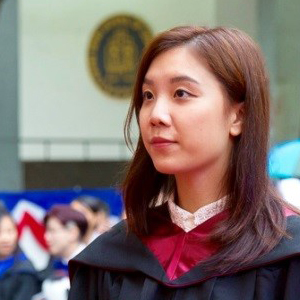 LEE Tsz Yan, Latetia
Information Officer, Information Services Department, HKSAR
BTB Graduate of 2015
Latetia, a graduate of Hang Seng Management College with a bachelor's degree in Translation with Business (Honours), now works as an Information Officer at the Information Services Department. In her days at HSMC, she received a scholarship for her placement on the Dean's List in her first school year. She was also the Welfare Secretary of the Student Association of Translation with Business from 2011 to 2012.
From her four years' training in translation and language in HSMC and work experience in a translation firm and a news agency, Latetia saw potential in herself in the fields of public relations and frontline operations.
She became a sales executive at an event management company specialising in mall decorations, annual dinners, opening ceremonies, exhibitions, marathons and so on. Latetia was responsible for giving presentations, communicating with clients, cooperating with designers and meeting the clients' expectations regarding the quality and details of the events. The direct exposure to the public relations field greatly improved Latetia's adaptability and honed her management skills, paving the way for her to become a civil servant in the area of news and journalism.
Having acquired valuable experience in the event and marketing field, she proceeded to work as an Information Officer at the Information Services Department. Her daily tasks involve media-related interaction of various natures, including monitoring both printed and online news, writing press releases as well as handling media enquiries and press conferences, hence helping to enhance the transparency of the government and facilitate the delivery of messages by departments and bureaus. Other than those tasks, Information Officers also launch campaigns and publications of the Department and handle local promotion of the Department through various channels, such as TV advertisements, posters, radio programmes and social media.