Online Workshop on Game Localisation (1)
STFL Online Workshop Series – Game Localisation
The School of Translation and Foreign Languages (STFL) is staging the "STFL Online Workshop Series on Game Localisation and Digital Entertainment 2021". The first workshop, entitled Game Localisation: New Translation Studies Challenges and New Job Profiles, was conducted on 7 June. Dr. Miguel Á. Bernal-Merino, Lecturer of University of Roehampton of UK, was the guest speaker, and Dr. Siu Sai Yau, Assistant Professor of STFL, was the moderator.
The game localisation industry has been rapidly expanding in just a few short decades. Dr. Bernal-Merino kick-started his talk by introducing what video games localisation and Multimedia Interactive Entertainment Software (MIES) were. He then highlighted the translation challenges faced in game localisation when compared with other types of translation and the differences therein. Some examples were also given of games containing a variety of texts stylistically different.
Dr. Bernal-Merino elaborated the eight possible layers of semiosis in MIES, namely the written language, spoken language, image, music, sound, touch, proprioception and equilibrioception. He then moved on to explain how cohesiveness enables pragmatic elicitation in the above-mentioned eight possible layers. He concluded the talk by highlighting new research possibilities and career prospects of game localisation, which was promising in the light of the rapid growth of this industry.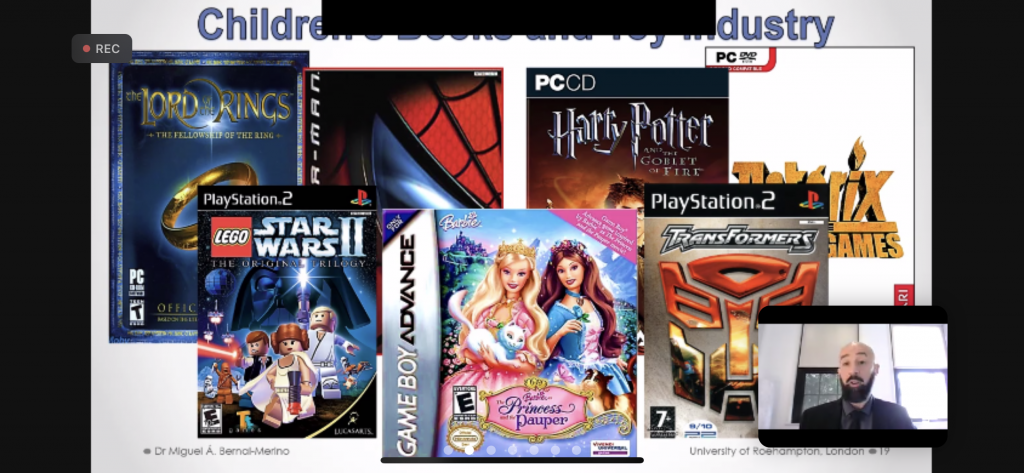 According to Dr. Miguel Á. Bernal-Merino, there is a close relationship between children's books and the game industry. Popular books get turned into video games. The change of medium leads to a reworking of the original source into a new interactive version, combining the charm of the original content and the thrill of the new multimedia technology.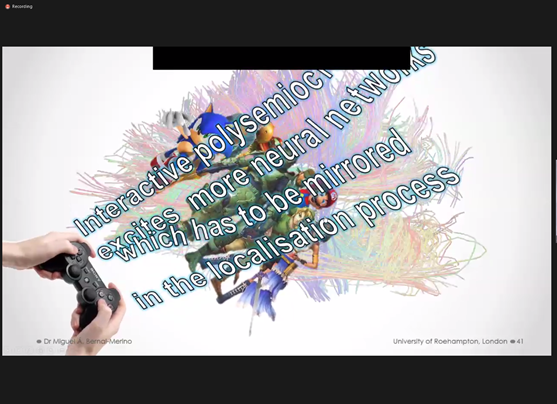 Dr. Miguel Á. Bernal-Merino shares his knowledge of the localisation process.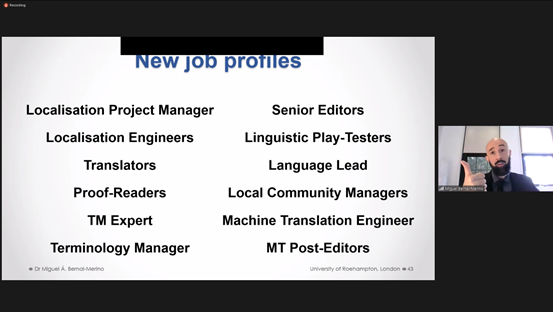 Dr. Miguel Á. Bernal-Merino concludes the talk by highlighting the career prospects of game localisation.