STFL Public Lecture — "Sandro Botticelli: a Master of Italian Renaissance"
STFL Public Lecture "Sandro Botticelli: a Master of Italian Renaissance"
The School of Translation and Foreign Languages (STFL) conducted an online talk entitled "Sandro Botticelli: a master of Italian Renaissance" on 18 February 2021.
Sandro Botticelli (1445-1510)was one of the most accomplished painters in the Renaissance period. He expressed humanist thinking in his paintings, which have inspired numerous artists and advanced the development of Renaissance art.
Dr Daniela Cecutti, Lecturer of the STFL took us back to the era of Botticelli and introduced many of his classic paintings, including 'Adoration of the Magi', 'Spring', 'The Birth of Venus', and 'St Augustine in His Study'.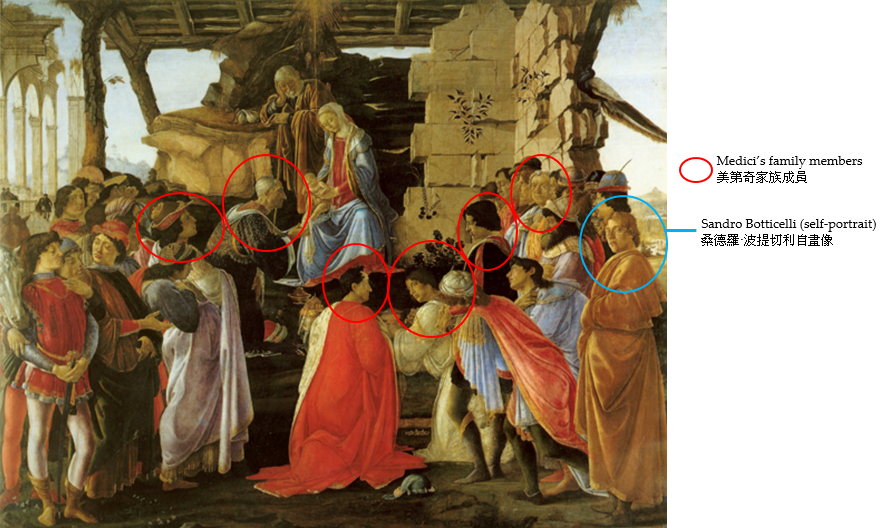 Sandro Botticelli, Adoration of the Magi, 1474-1475, Florence, Gallerie degli Uffizi
Botticelli used Adoration of the Magi as the theme and painted for his patron, the House of Medici. He portrayed Medici's family members as the Magi to highlight the power of their family. Botticelli also painted himself at the corner of the painting which shows his close tie with the Medici family.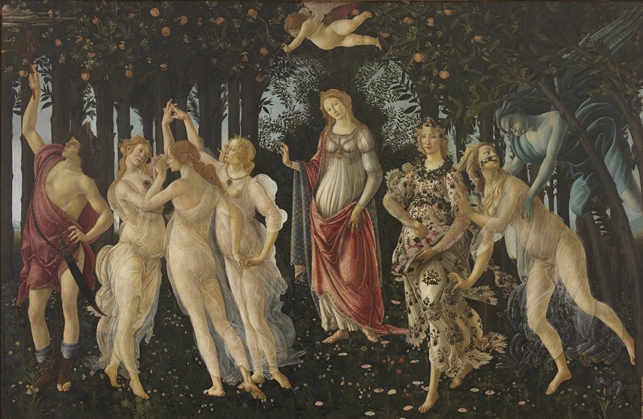 Sandro Botticelli, Spring, ca. 1480, Florence, Gallerie degli Uffizi
Botticelli used symbolic and allegorical methods to describe the mythological theme 'Spring', which is one of his most famous work. The mythical figures in the painting and the flowers on the grass in the garden show the beauty and elegance of spring whereas Venus and the Three Graces represent chastity, beauty, and love, to manifest the important status of human in humanism.