Sin Wai Kin Distinguished Professor of Chinese Culture and Translation John Minford Culture and Translation Series — Pu Songling and His Strange Tales from a Chinese Studio
March – April 2023
Sin Wai Kin Distinguished Professor of Chinese Culture and Translation
John Minford Culture and Translation Series
Pu Songling and His Strange Tales from a Chinese Studio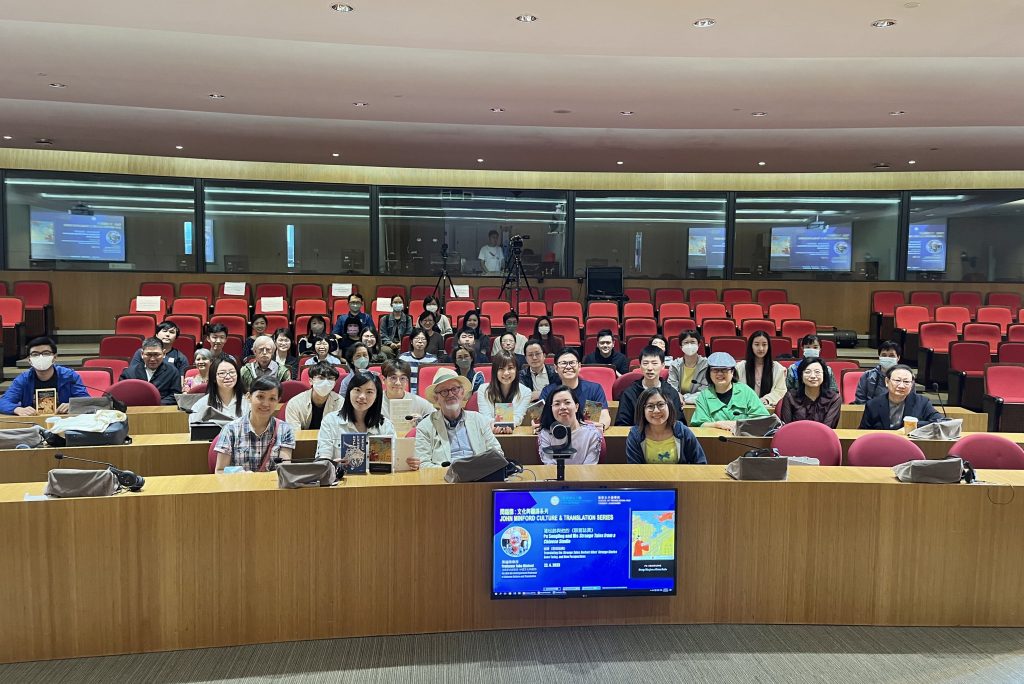 This year, the School of Translation and Foreign Languages is thrilled to have had Professor John Minford, a prominent scholar, again in March and April to host a public lecture series, this time on the intriguing topic of "Pu Songling and His Strange Tales from a Chinese Studio".
With a view to boosting cultural exchange between the East and the West through reinterpretation of Chinese literature, we cordially invited the HSUHK populace and the general public to attend the four lectures and go on a journey across the imaginary world of Strange Tales from a Chinese Studio constructed by Pu Songling, the literary giant.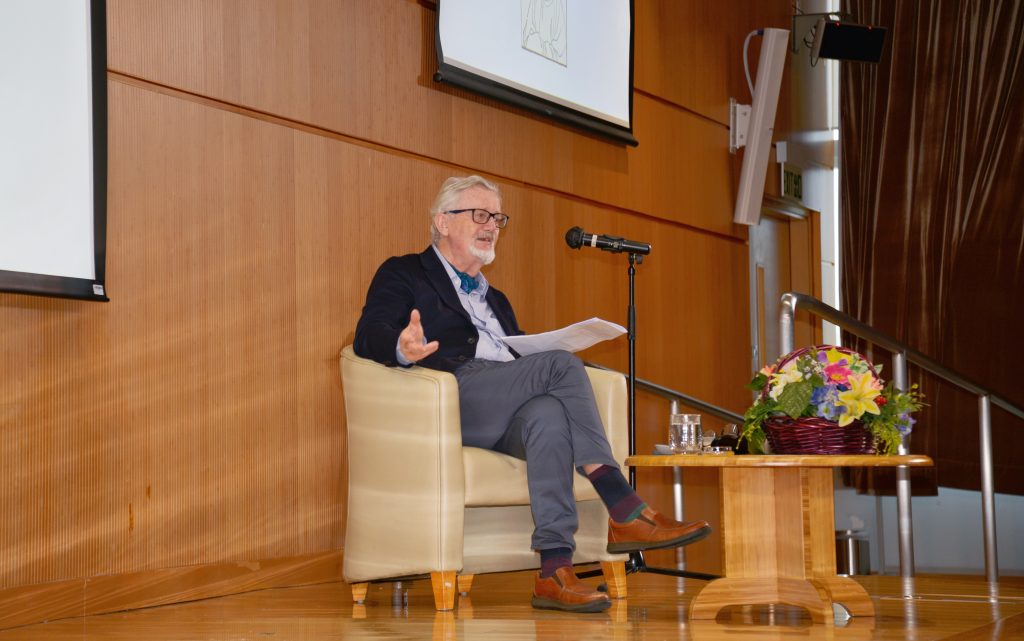 Participants were guided through Pu's life and lineage, the various themes and treatments in the great work, and its contents through distinctive perspectives of 19-century commentators. In the end, participants would realize that what Pu had created was not only the fascinating yet poetic stories but an immersive exhibition of culture and humanities.
Steering his audience in reading of the Strange Tales from a Chinese Studio, Professor Minford deliberately used a number of Chinese ink paintings to elaborate the intertwined relationship between the paintings and the colophons on them, which shares a close similarity with that between the great work itself and its commentators – diversified comments and interpretations from various perspectives.
The public lecture series was enthusiastically received with over 600 literature-lovers registered for the event, especially those from the translation industry.