Nordic Culture Festival at HSUHK – More than a Reread: Stage-Reading of Ibsen's Ghosts
23 October 2019
Nordic Culture Festival at HSUHK – More than a Reread: Stage-Reading of Ibsen's Ghosts
The School of Translation of HSUHK is hosting the "Nordic Culture Festival" from October to November 2019. The festival showcases the kaleidoscopic culture of Scandinavia and encourages cultural interaction through an array of activities, including public lectures by Consuls General, arts and cultural events, and performances.
"More than a Reread: Stage-Reading of Ibsen's Ghosts" is one of the events. The School  presented "Ghosts" by the reading team of Theatre du pif, which performed Ibsen's classic work in the form of stage-read on 23 October 2019.
Henrik Ibsen, a Norwegian playwright (1828-1906), was honored as the "Father of Modern Drama" in the 19th century. Ghosts is considered one of his most controversial works with its numerous attacks upon 19th-century morality.
Before the performance, Prof Gilbert Fong, Dean of School of Translation, and Prof K K Tam, Dean of School of Humanities and Social Science, shared the play background and their inspirations with the audience. Without standard stage sets or costumes, the speakers— Bonni Chan, co-Artistic Director of Theatre du Pif and a famous actress; Chan Chu-hei, Artistic Director of Theatre Horizon and an experienced theatre director; Jumbo Lam and Ronald Wong — shared their insights about their unusual reinterpretation in Cantonese and perform excerpts to shed light on the enduring glory of this century-old classic and also enhance audience appreciation and understanding of Ghosts.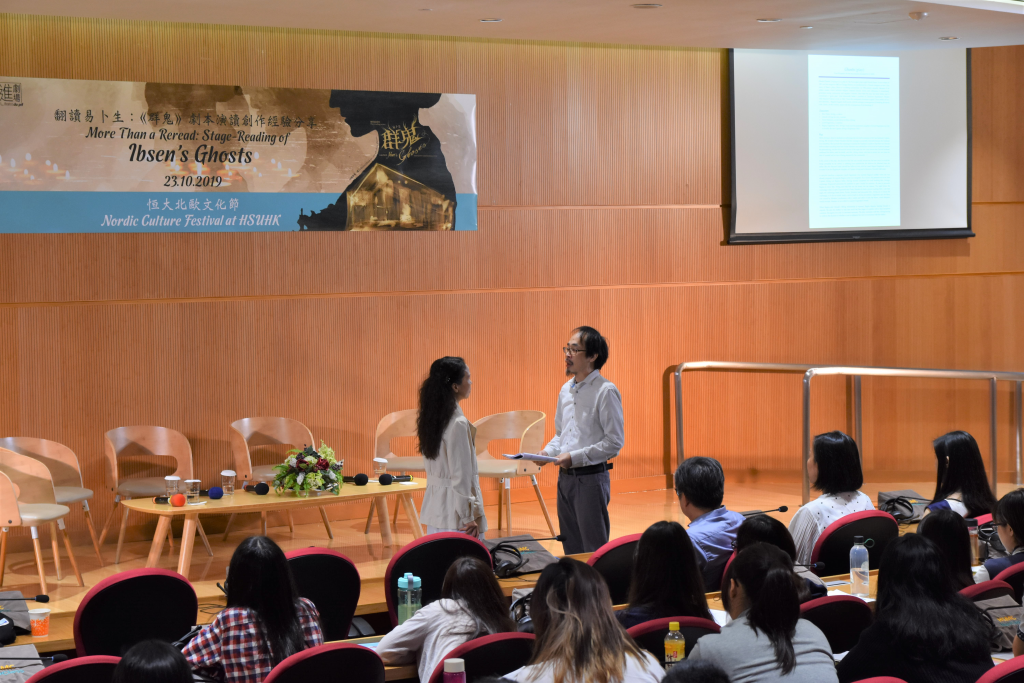 Sophisticated performance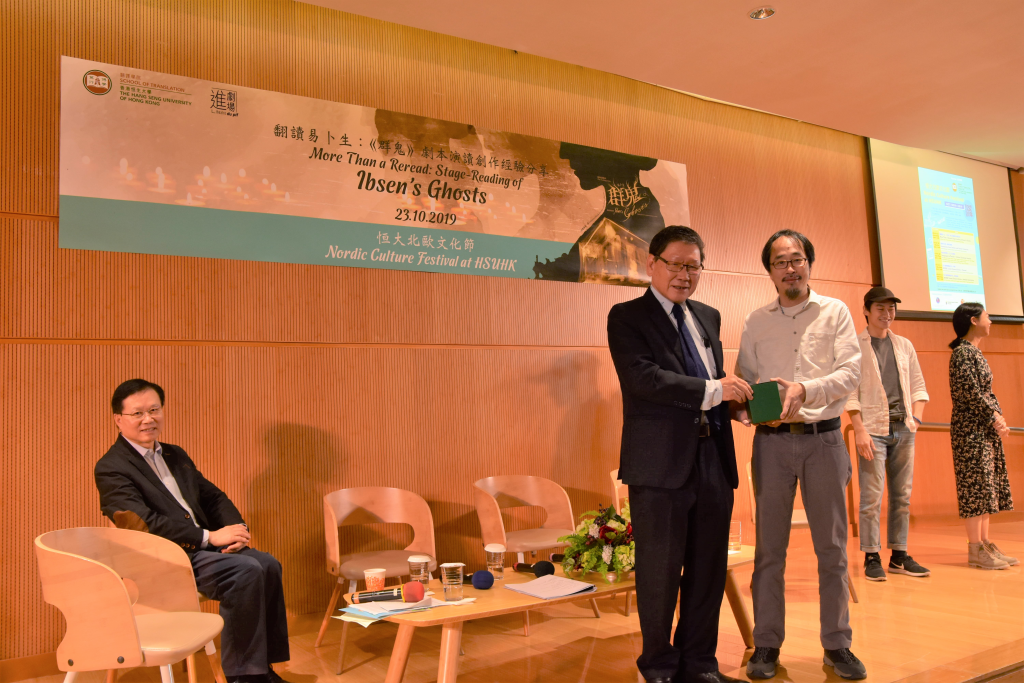 Professor Gilbert Fong, Dean of School of Translation, presents souvenirs to the reading team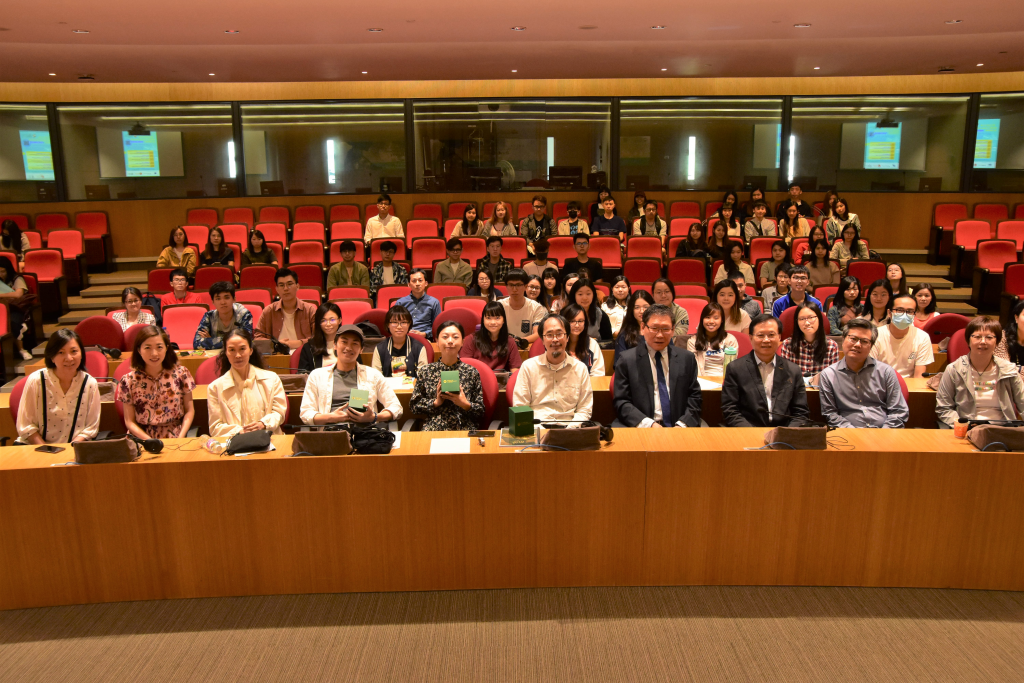 Group photo of the reading team of Theatre du pif and participants