BTB students play roles in HSUHK G20 Simulation 2019
4 April 2019
BTB students play roles in HSUHK G20 Simulation 2019
The second G20 Simulation at HSUHK, co-organised by the Provost's Office and the Centre for Teaching and Learning, was aimed at enhancing students' understanding of international affairs and their skills in negotiation, public speaking and teamwork.
Students from various programmes formed teams to represent the 20 member states, taking up the roles of head of states and ministers with a view to tackle global issues through transnational collaboration.
Four students from the BTB programme spoke and acted as if they were government officials of the United States and engaged in sessions of negotiation with students from other teams. Two of the BTB students were awarded the Best Presenter in their respective sessions – a delightful bonus to the experience.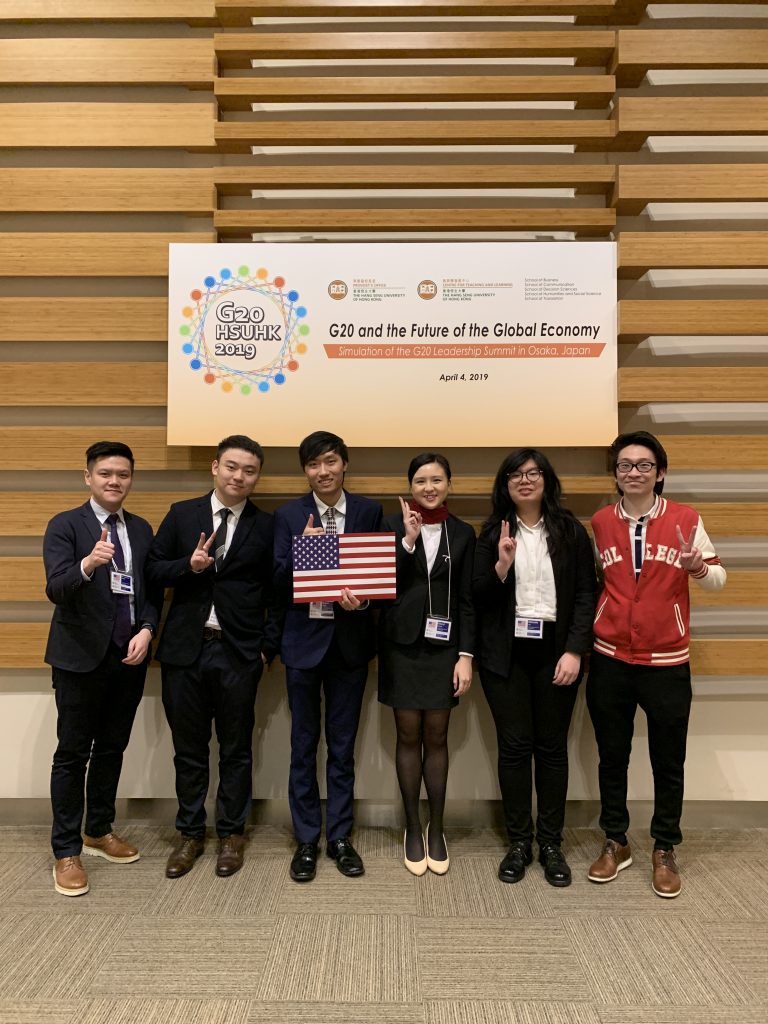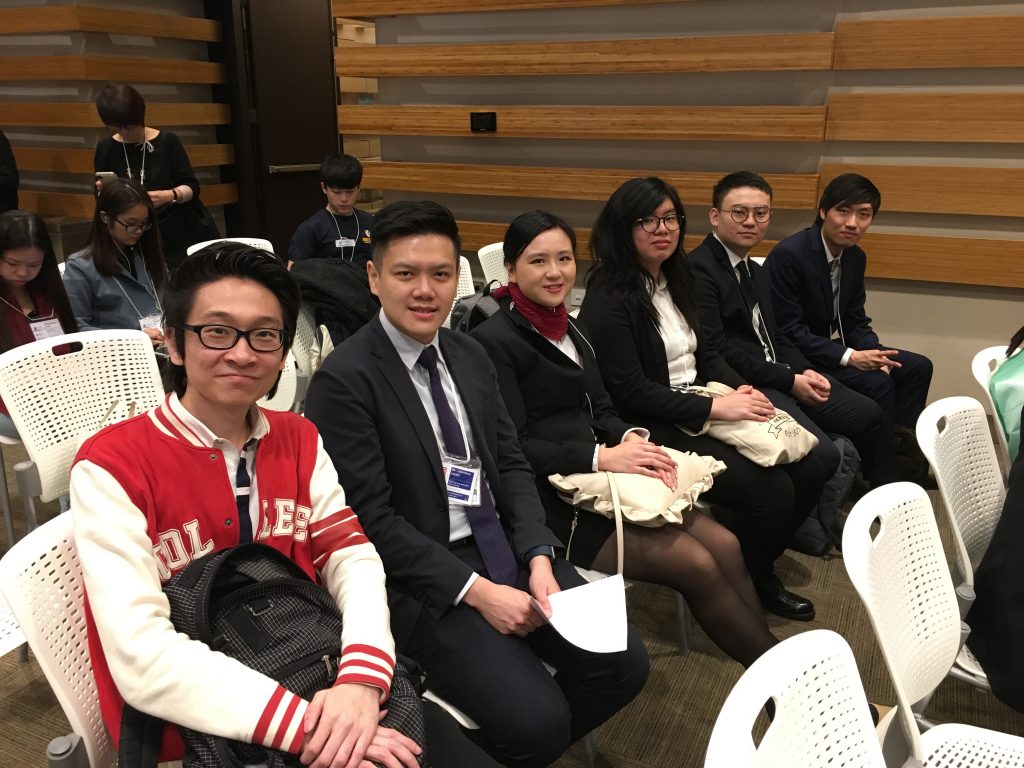 The BTB team (from right): Rufus Chan, Cheung Ho Fai, Michelle Tse and Cheryl Chung, with the team advisors, Lawrence Leung and Siu Sai Yau
Cheung Ho Fai (second from right) in the meeting of "Foreign Ministers".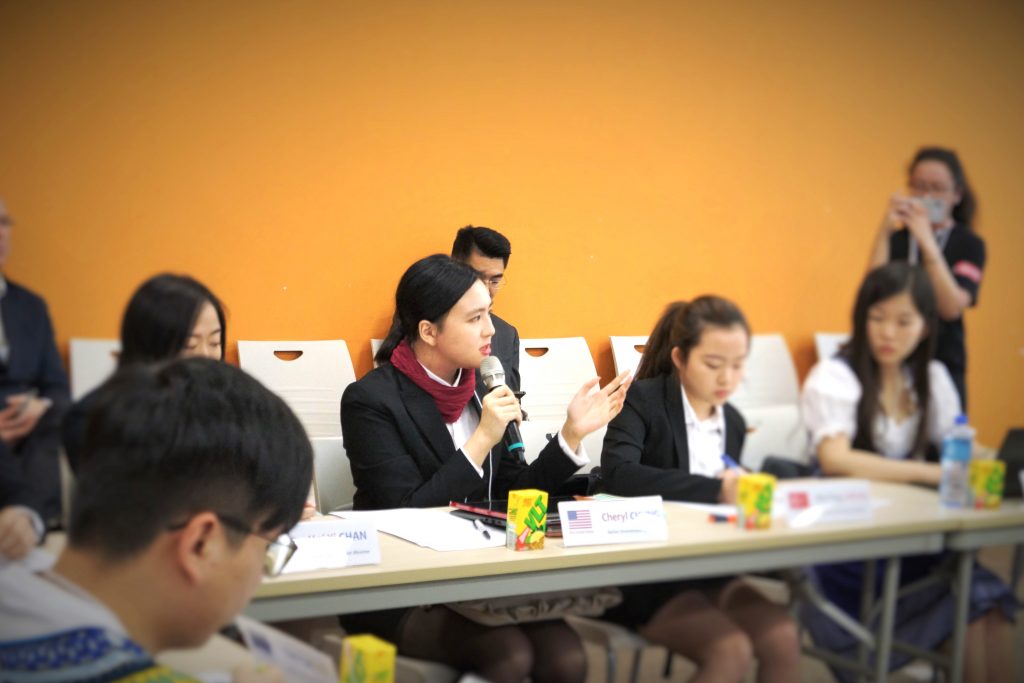 Cheryl Chung (third from right) in the meeting of "Environment Ministers".