Public Lecture by Former Law Draftsman Mr. Tony Yen: Bilingual Legislation in Hong Kong
6 March 2019
Public Lecture by Former Law Draftsman Mr. Tony Yen: Bilingual Legislation in Hong Kong
Mr. Yen Yuen-ho, Tony, S.B.S., J.P. delivered a talk at the School of Translation on "Bilingual Legislation in Hong Kong". As a former Law Draftsman of the Department of Justice of HKSAR, Mr. Yen shared with students many stories about the challenges of translating the English common law into Chinese. He drew the students' attention to the fact that legal translation involves not only words but also logical thinking.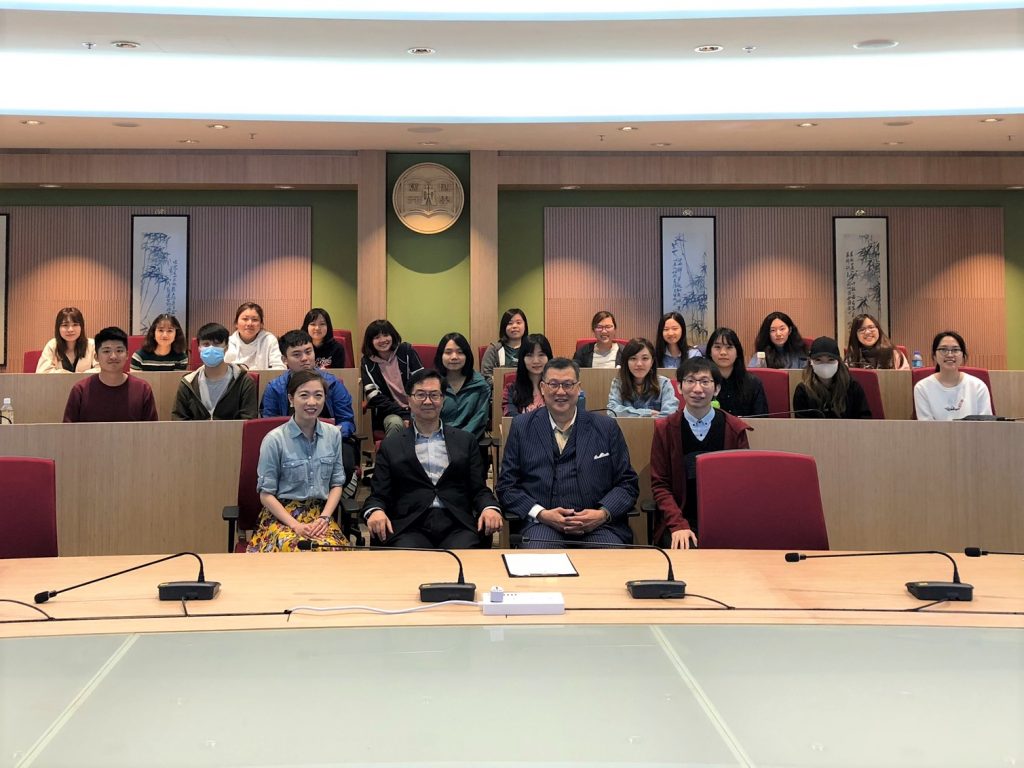 Mr. Tony Yen (second from left) with students and staff members of the School of Translation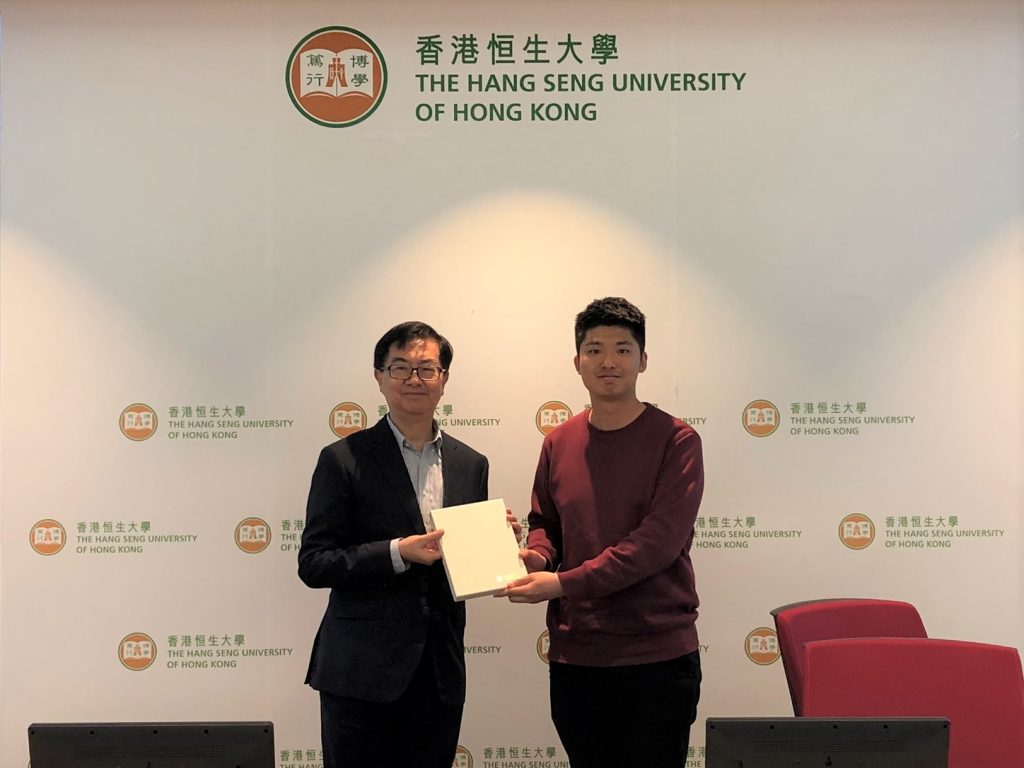 Mr. Yen receives a souvenir from Arthur Yu, the student representative of the School of Translation.