Talk by Professor Monika Gaenssbauer from Stockholm University
9 July 2018
Talk by Professor Monika Gaenssbauer from Stockholm University
Professor Monika Gaenssbauer, Associate Professor of Chinese Studies at Stockholm University, Sweden, visited the School of Translation on 9 July 2018 and delivered a talk titled "Translation – a 'sharp sword of culture'? Modes and concepts of translation in late 19th and early 20th century China".
Introducing various contemporary Chinese translators and writers, Professor Gaenssbauer explained some Chinese perspectives on translation in the late Qing and early Republic period. She also had a fruitful discussion on the purpose and process of translation with students and staff.
Professor Gaenssbauer studied Chinese language and literature in Beijing, Bochum and Erlangen. Her research focuses on modern Sinophone literature and translation in theory and practice.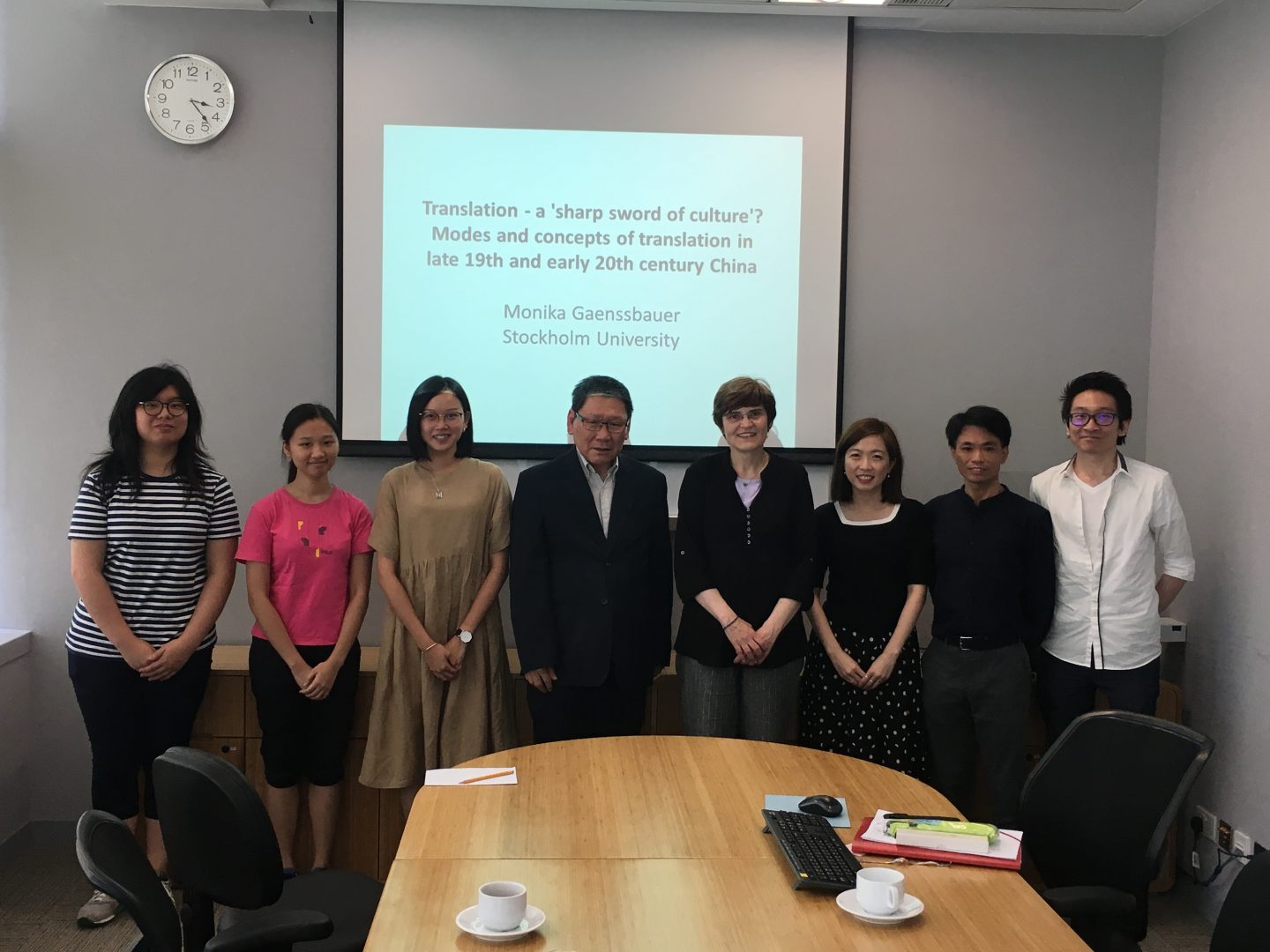 Professor Monika Gaenssbauer (fourth from right) with staff and students of the School of Translation