[Consul-General Lecture Series] General Vision of Peru
General Vision of Peru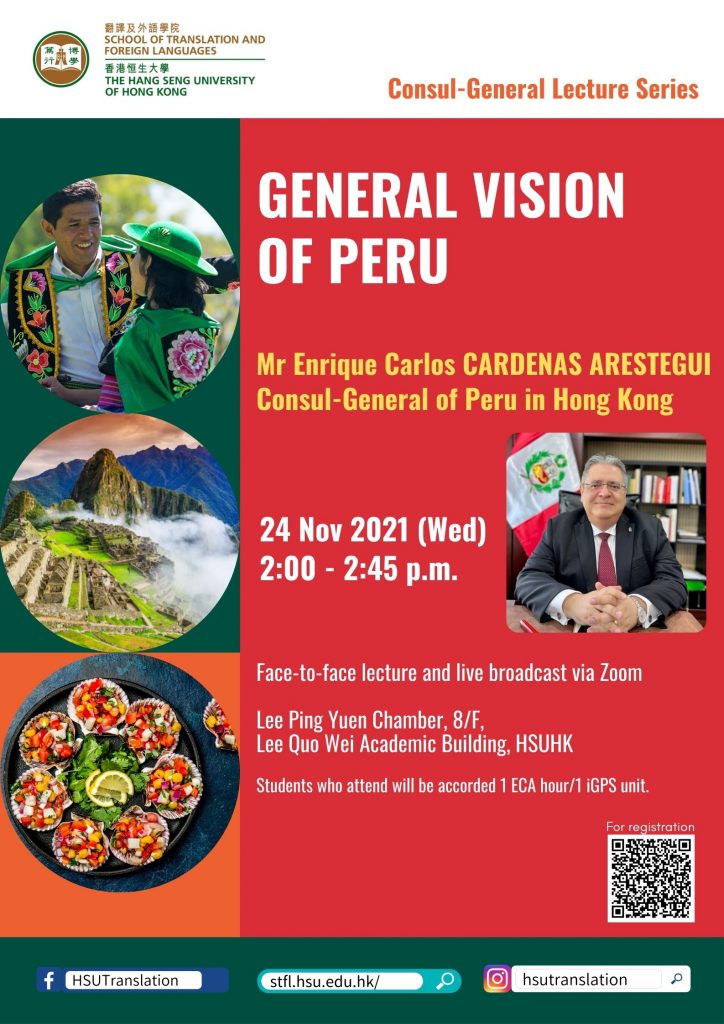 Introduction
This talk will provide an overview of places to visit/travel in Peru, Peruvian food, immigration and Peru/China relations.
Date: 24 November 2021 (Wednesday)
Time: 2:00 – 2:45 p.m.
Speaker: Mr Enrique Carlos CARDENAS ARESTEGUI, Consul-General of Peru in Hong Kong
Delivery mode: Face-to-face with online broadcast via Zoom
Venue: Lee Ping Yuen Chamber, 8/F, Lee Quo Wei Academic Building, HSUHK
Registration: Please click here
(For online mode, meeting link will be sent to successful registrants one day before the lecture)
Please register now to learn more about this beautiful country! All are welcome to join! HSUHK students who join the talk will be accorded 1 ECA hour/1 iGPS Unit.